Classic design touches give this bathroom a feeling of luxury. The pocket door sections off the shower room which is accessed by two vanity rooms. The shared shower room is the solution for the desire of two bathrooms, but limited space. Each bedroom has its own vanity and toilet with direct access to the shower room.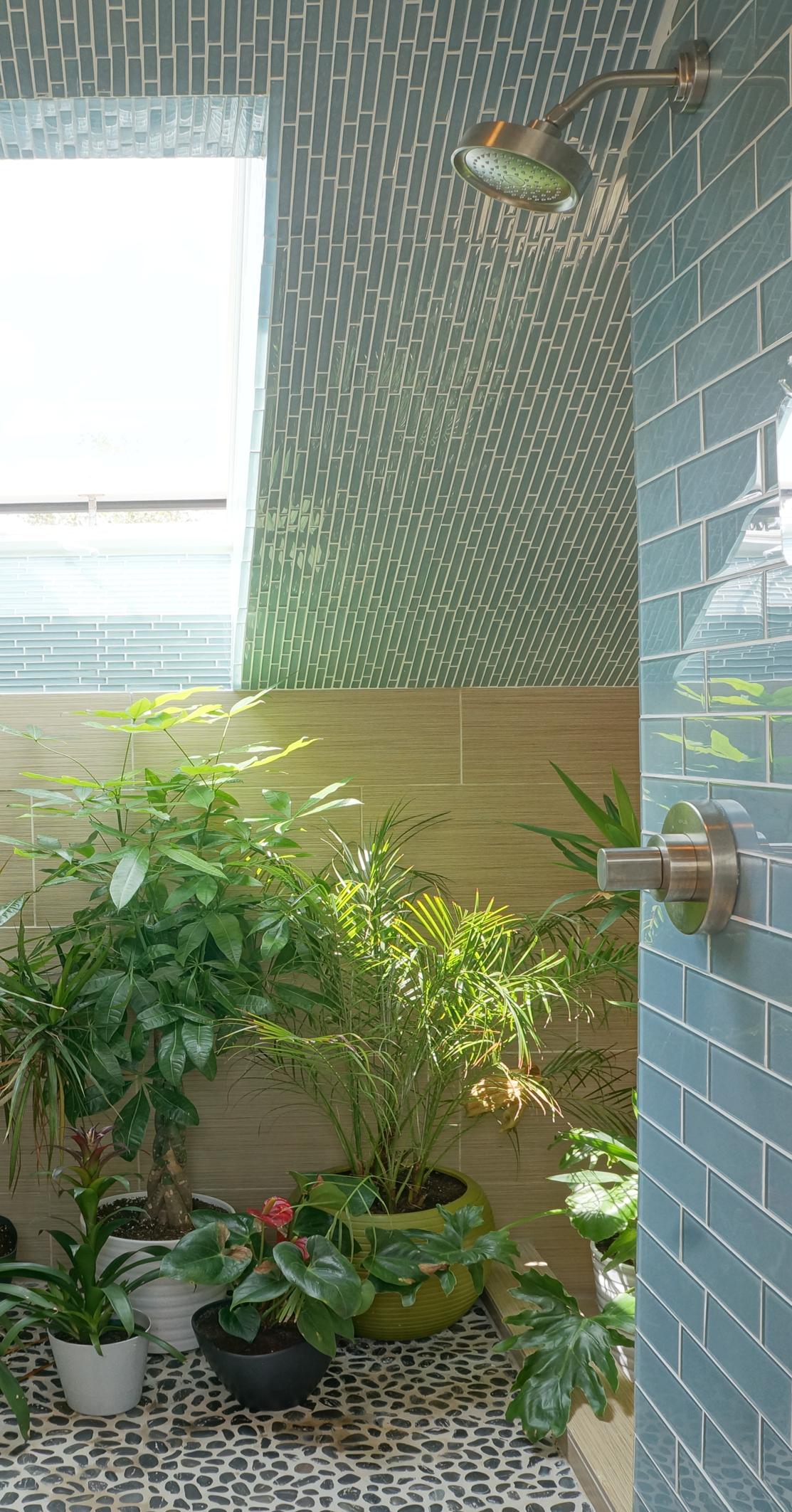 The attic space of this bungalow was transformed into a tranquil master suite. The layout of the bathroom maximizes the space without feeling cramped due to the low ceilings. The lower ceiling areas are utilized for storage and plant space. The base cabinet was modified to have a pull out laundry basket, while the drawer above hides a fold out ironing board.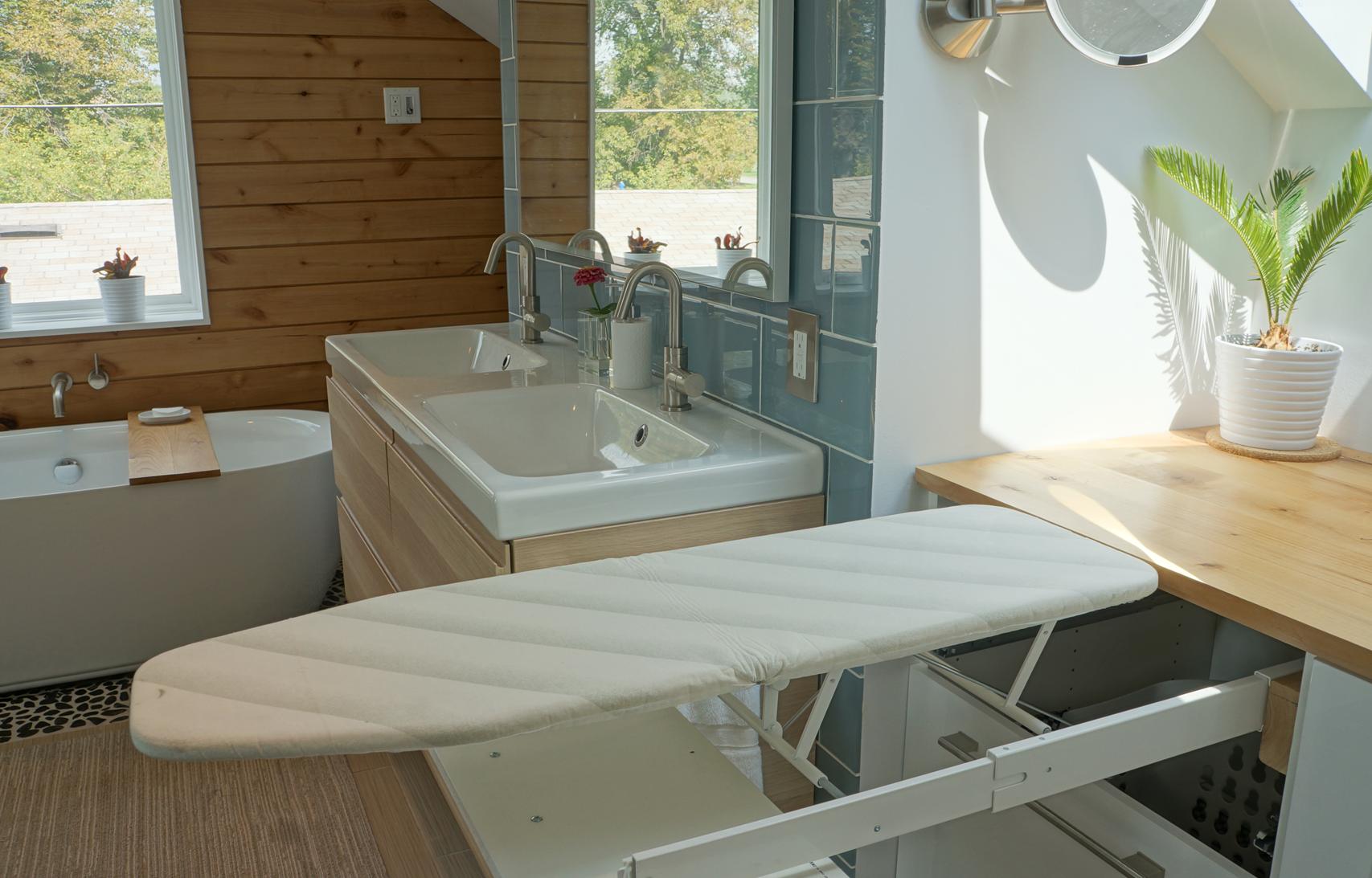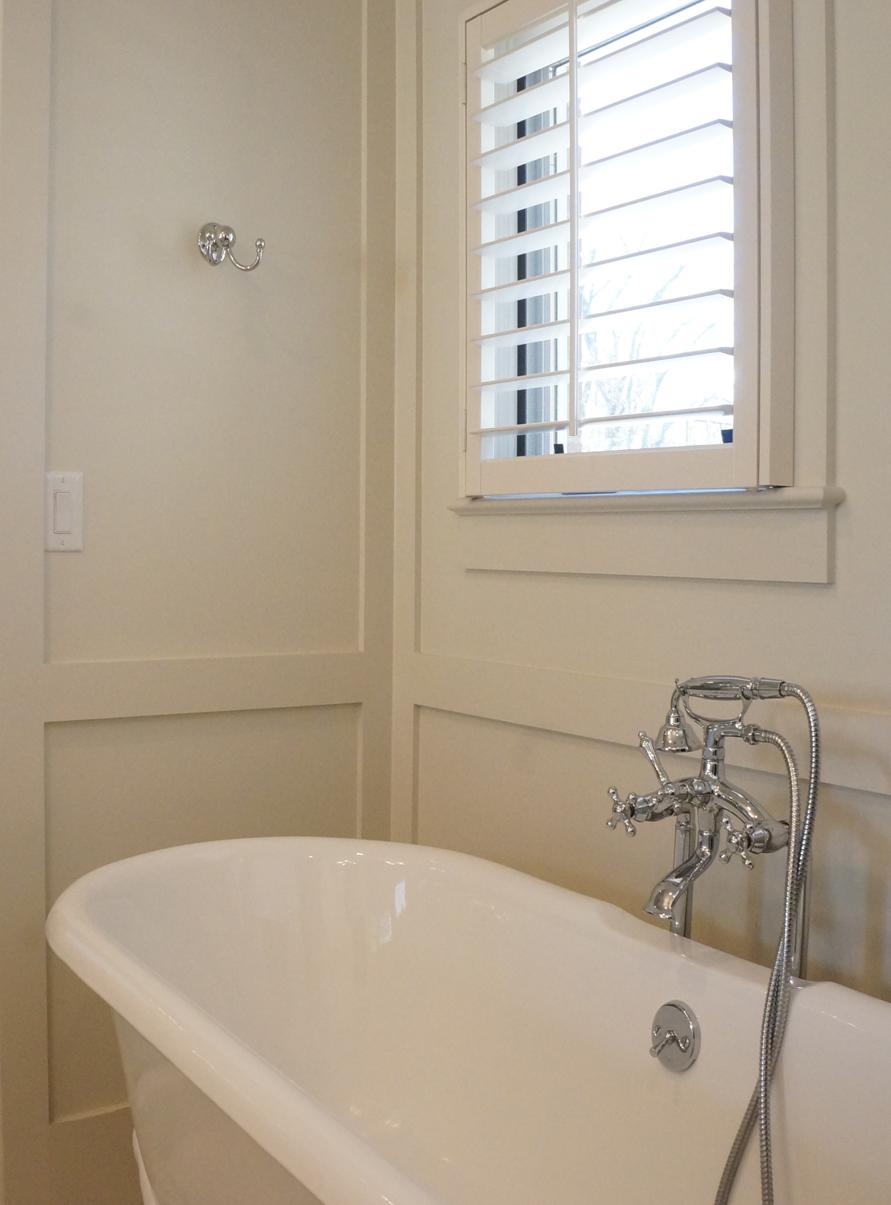 Simple and classic wall paneling in this bathroom helps provide a timeless look. The free standing tub is not only a design feature but helps fit a five piece bath into a tight space. The owners saved costs by using chrome fixtures and splurged on the large paneled marble walls.
The clean lines and simple design of this bathroom provide a tranquil space for the owners to get ready for hectic days. The large windows and skylights provide lots of light while the bathroom is located on the north side of the home.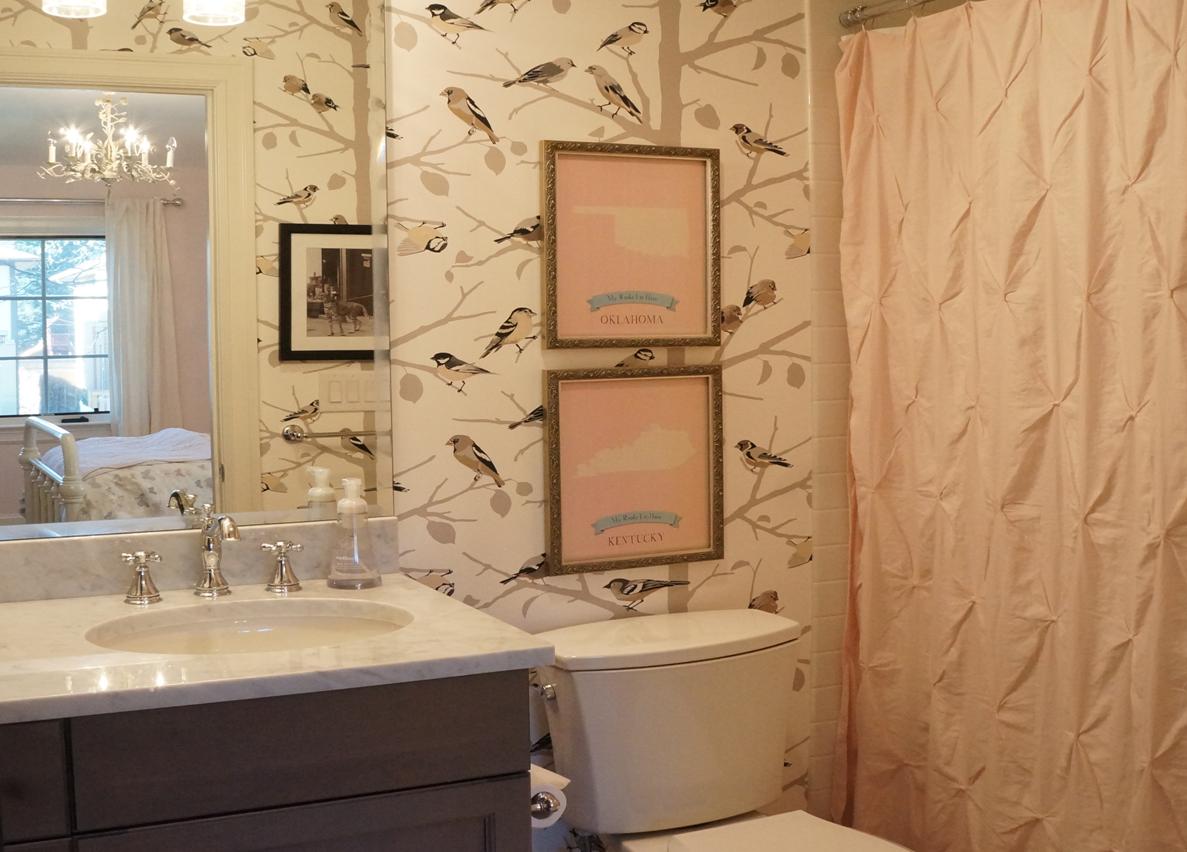 The décor of this compact bath gives the space a sense of whimsy and sophistication.
This new bathroom was created out of unused attic space and a hallway. The tub and toilet are tucked under the low ceiling height while the shower and vanity is located at a higher ceiling height.
Simple features and materials were used to remodel this existing first floor. The pedestal sink fits better in the small space. The original tub was relocated and refinished to help maintain some of the original details.